I grew up camping and continue to LOVE it. Last week Jeff and I joined family in the U.P. to hang at their cabin, Camp Whiskey Hollow, near the Porcupine Mountains on the Ontonagon River. It's about a 9 hour drive from Grand Rapids. It's rustic and it's awesome.
2014 was the year of breaking stuff. The group successfully managed to bust off the trailer hitch. Jeff and Dad both lost glasses by dropping them in the river or riding over them with the four-wheeler. Speaking of four-wheelers, we broke one of those too and it's still in the shop in the U.P. Jeff broke his kayak paddle on a rock in the river - my Dad managed to repair it with screws, gorilla tape and some zip ties (which he admitted were just for show). Mom lost her ring. Jason broke the axe chopping wood. And our biggest bust of the week was our VW Passat which we discovered (in case you had any question) is NOT an all terrain vehicle. The trusty Passat was towed all the way back to Grand Rapids by my brother's Ford Truck on the trailer (yes, the one that no longer has a jack). The Passat is fixable but it will officially be announcing it's retirement from Ontonagon travels upon it's return from the shop in a few days.
We spent the week kayaking, riding four-wheelers, shooting guns, drinking, and eating some pretty amazing camp food. Low-Country-Boils have become a big thing with our family: lobster tail, crab legs, shrimp, sausage, potatoes, and corn on the cob all cooked together in one big pot and then served by dumping the entire pot on the table after draining. It's everything a seafood lover could want and more.
We visited Lake of the Clouds, ate at Konteka where you can watch black bears roam outside the restaurant windows while you eat (we saw three of them), and had beers at Stubbs Bar in town which is the popular watering hole there.
It was an awesome first trip for Rachel as well as a great second trip for Jeff (and the rest of our family's millionth). I'm missing the river already.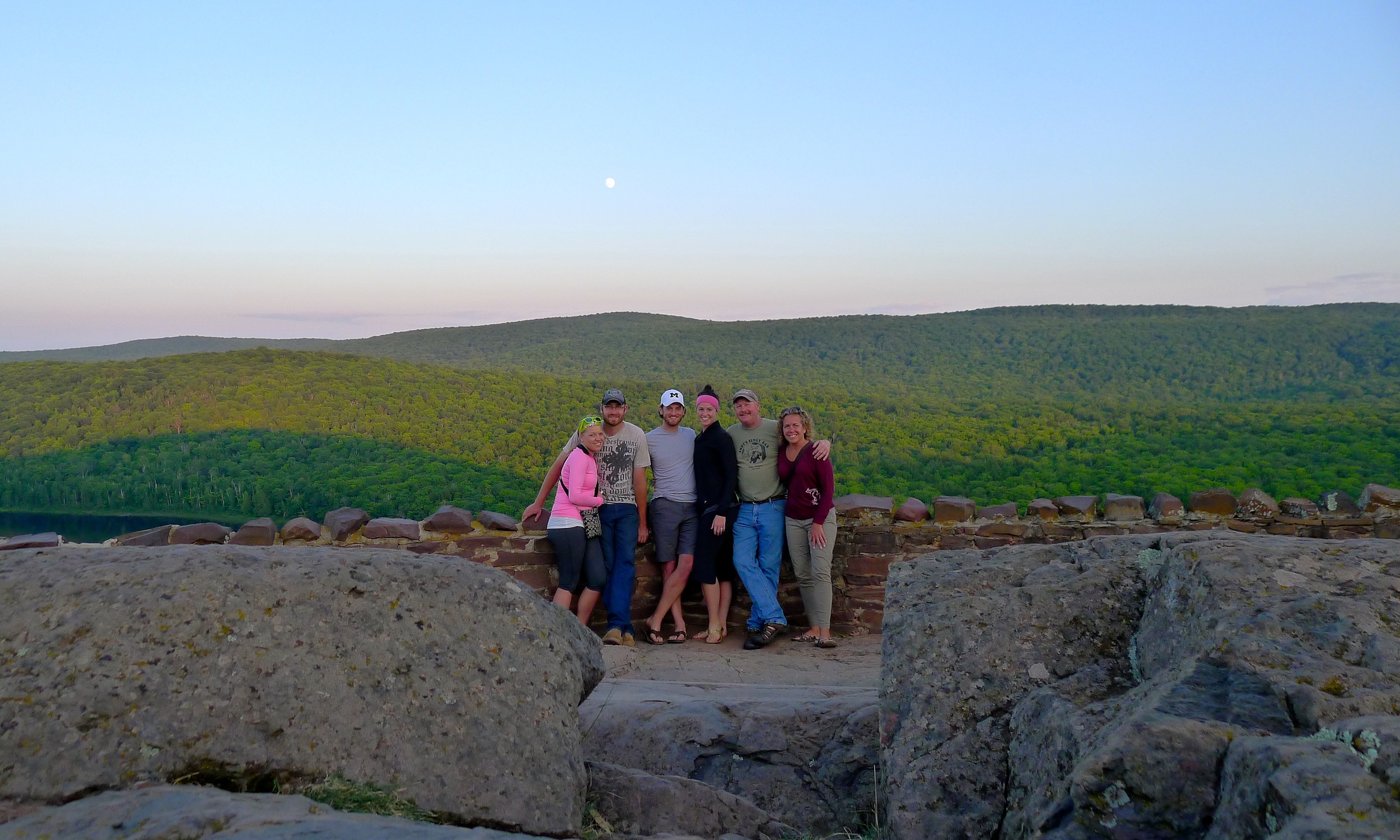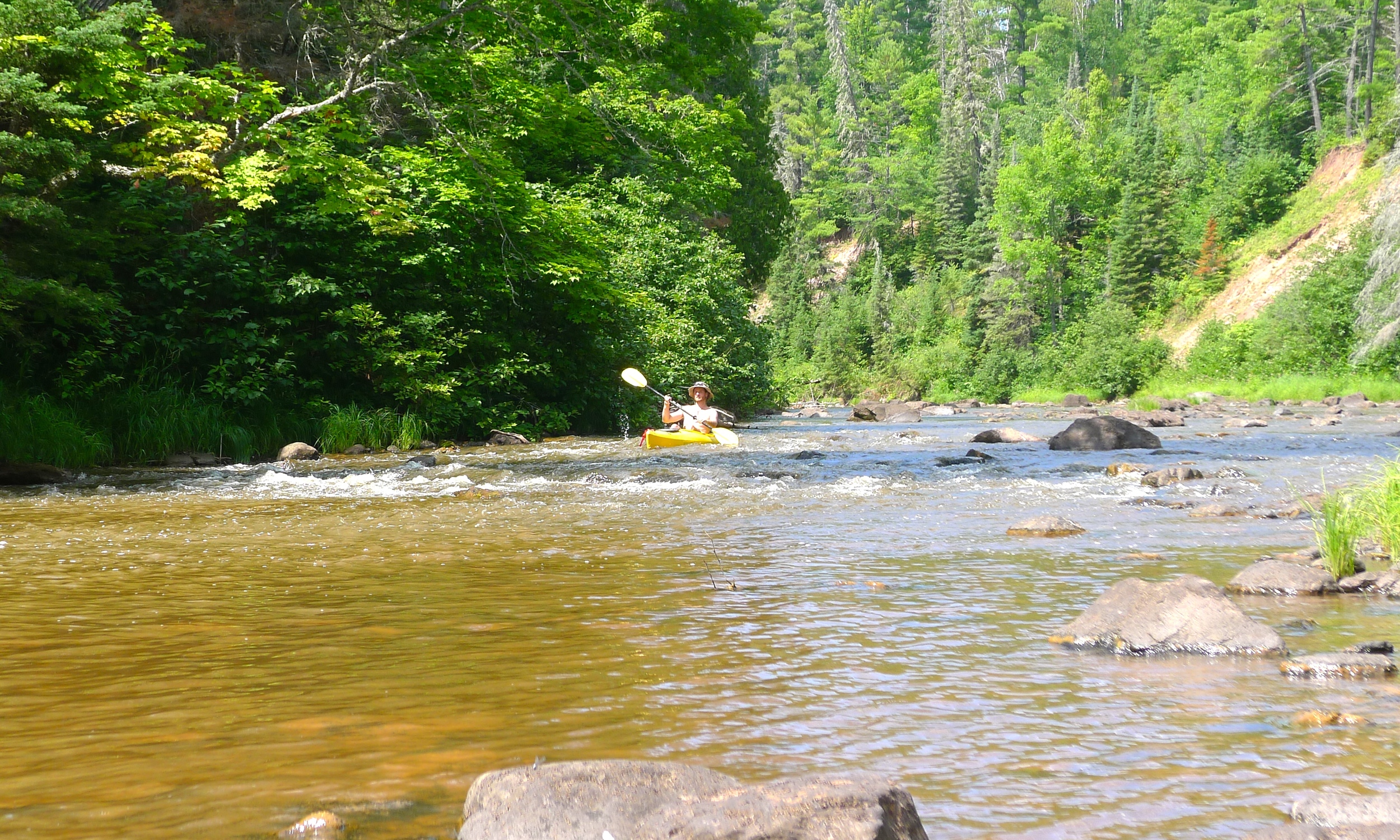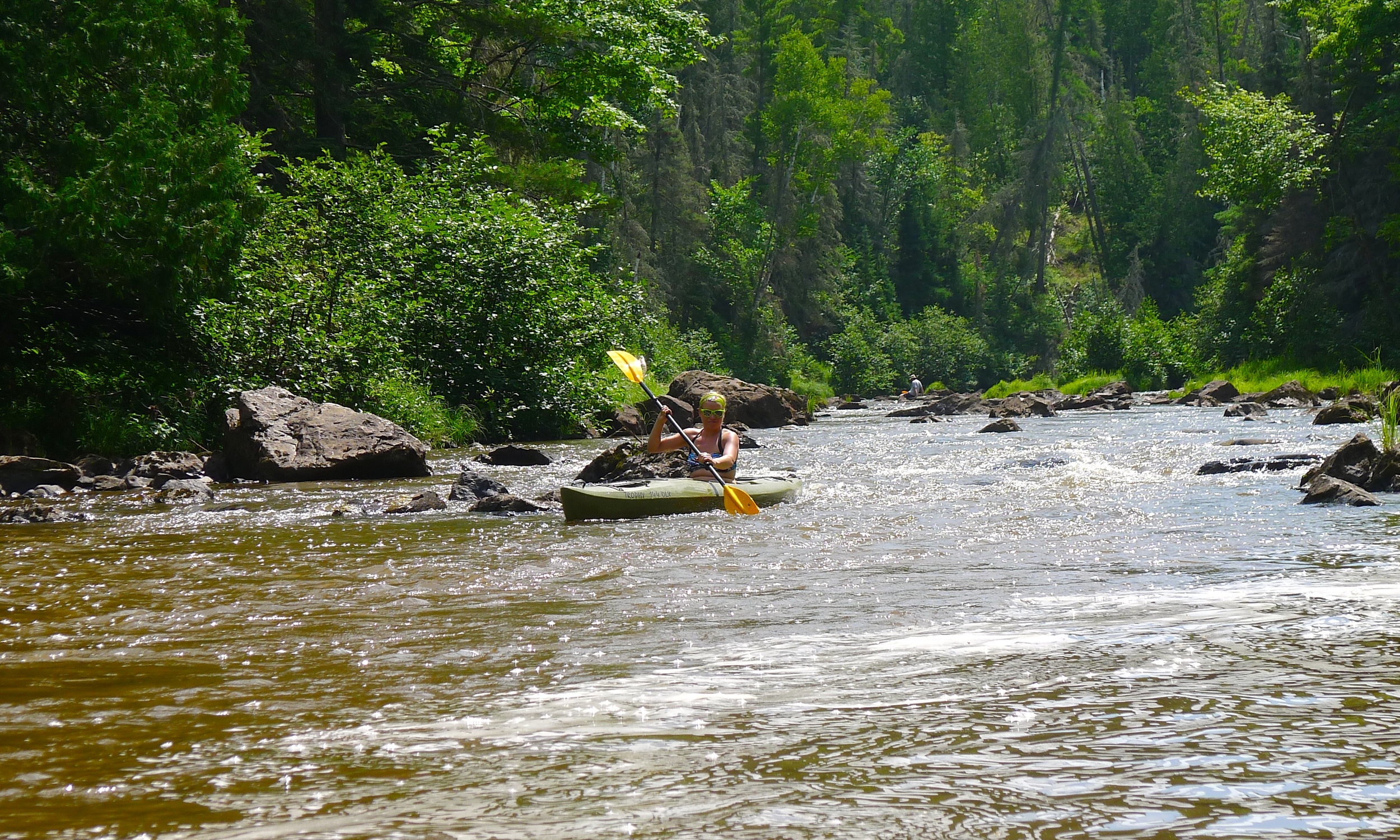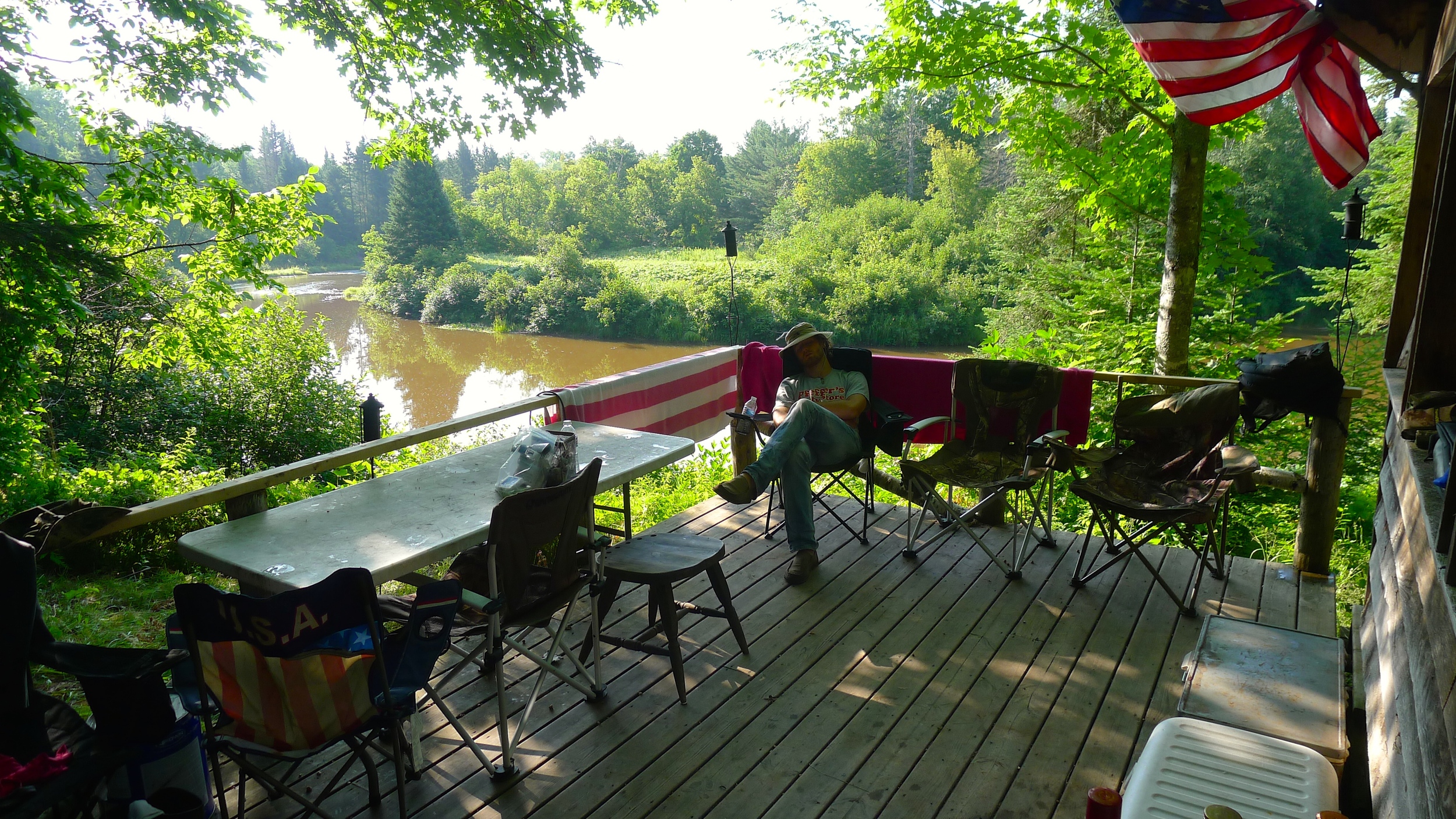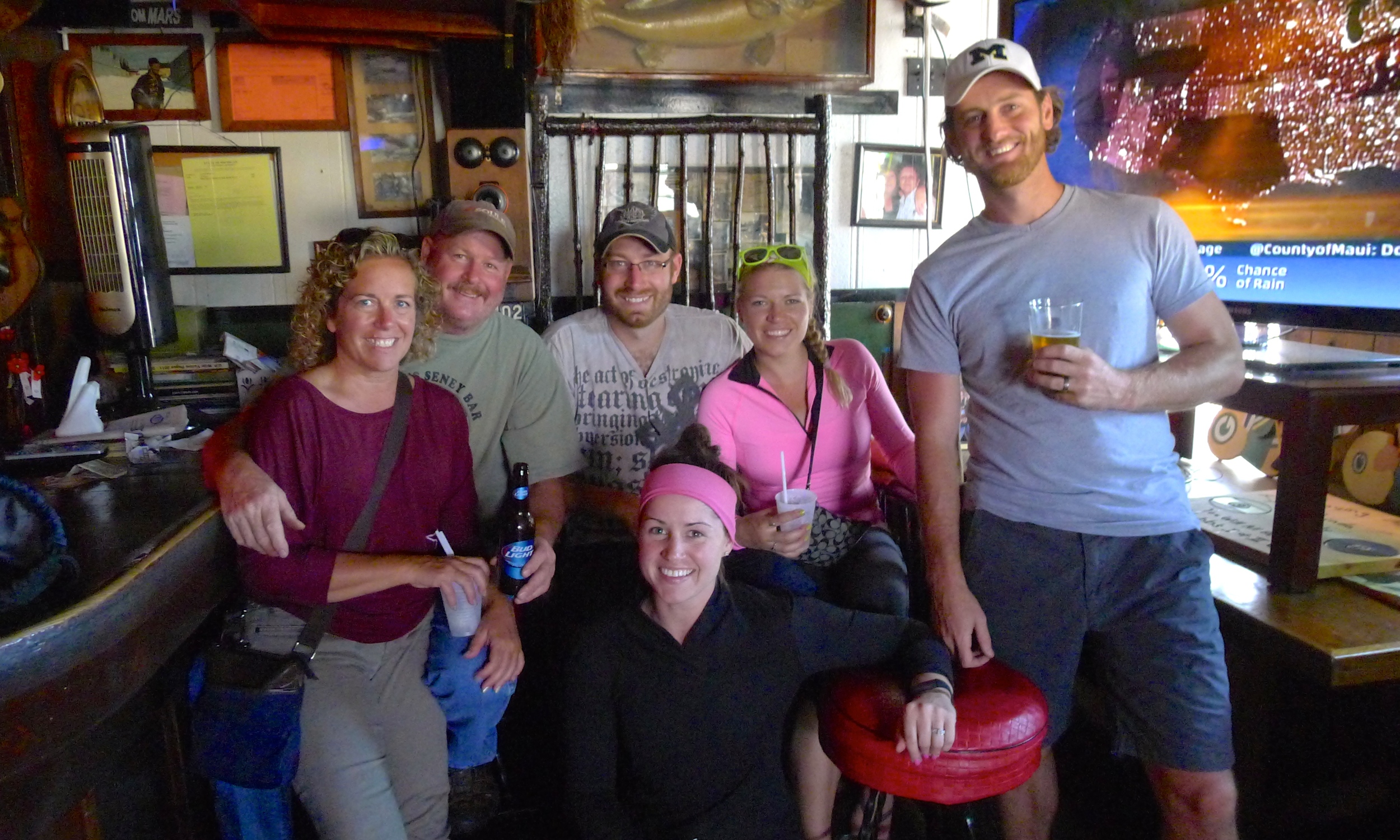 Read about our trip in 2013 HERE.